3D Models
We created our 3D models using
OpenScad
and used
Simplify3D
as our slicer to convert .stl files exported from OpenScad into .gcode files that are readable by 3D printers. Our 3D printer was a
MakeIt Pro-M
.
Printed Wi-Fi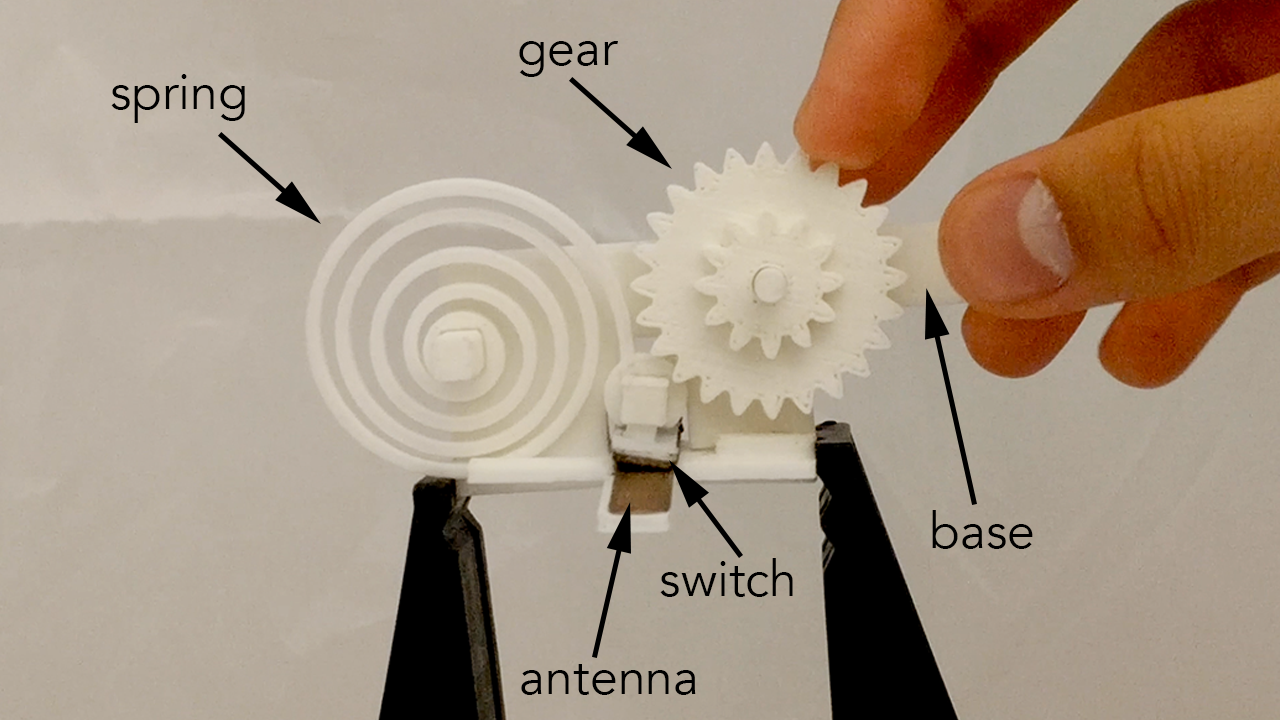 The core of our design consists of five main components:
Base
Spring
Gear
Antenna
Switch
Our switch and antenna were printed using Electrifi's
conductive copper filament
Download OpenSCAD models here:
Printed Wi-Fi CAD Models
Printed MagLink
We used
magnetic iron PLA
from ProtoPasta to print the ferromagnetic segments of our model.
Here are the links to the thingiverse STLs that were sliced up.
Octopus
Vase
Utah Teapot
Here is an
example
of the split up STLs that are imported into Simplify3D.
NetFabb Basic
was used to slice up the .stl file into different sectors. Simplify3D was used to assign each sector with a different material (plastic or ferromagnetic).
Back to home